Safe employees are our priority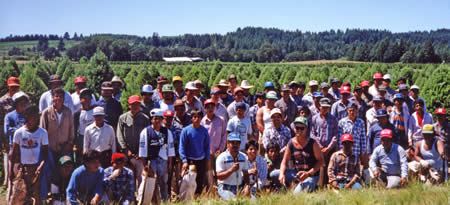 Our employee's health and safety on the job is one of our highest priorities. With over 100 full time employees and between 500 and 800 during harvest, a formal, documented employee safety coordinator and program is a necessity.
We include DVD video training for all employees and annual training for any employee involved with specialized equipment or tasks prior to work commencing. All supervisors are trained First Aid by a certified instructor and First Aid supplies are available to all employees. And, for general health and hygiene, toilets and hand-washing facilities are available to all employees and all work places are kept clear of garbage and debris.
Would you like to join the Holiday Tree Farms team? Visit our career center for more information.