Holiday Tree Farms History
Holiday Tree Farms was established in 1955 by the Schudel family. The family has a legacy of innovation and accomplishment in timber, agronomy and land management.
Several of the family members have been educated at Oregon State University. Hal Schudel, one of the founders, received a Ph.D. in agronomy and was a professor for several years. The company is currently represented by three generations of the family who honor honesty, integrity and community.
A future steeped in tradition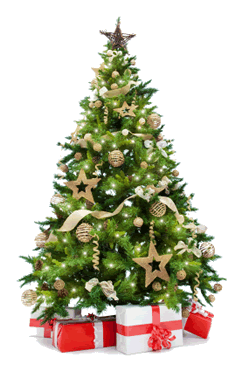 Some things you can still count on. One is the genuine quality and service you will find at Holiday Tree Farms. Holiday has a tradition of "saying what we do, and doing what we say". Holiday is a leader in the Christmas tree industry, built on a tradition of quality, service and integrity that began over fifty years ago.
We continue to focus on developing equipment, processes and methods that will provide our clients the highest quality products while preserving and protecting the environment and natural habitat.
Holiday Tree Farms is a leader in the application of scientific research to tree production. We maintain an active relationship with Oregon State University, sponsoring research and environmental stewardship programs.
Holiday Tree Farms invests in technology that brings value to our customers. Research is funded in areas of product quality and delivery. The latest information technology is used to track shipments and provide B to B networking. Technologies that minimize the time to market of our products are constantly evaluated and implemented.
Our Employees
No organization is stronger than the commitment and customer service offered by its employees.
At Holiday Tree Farms, our employees are dedicated to serving our customers in the spirit of the Christmas season. Several of our employees have been with Holiday for over twenty years, with professional backgrounds in arboriculture, silviculture, forestry and business. Holiday's reputation for product quality and delivery is a reflection of the expertise of our employees.
Holiday values diversity and appreciates the contribution and sacrifices of veterans. Holiday trees are grown in the United States, offering local employment opportunities.
Holiday Tree Farms runs 12 separate processing yards, employing 600 people during the critical harvest season.