Grand Fir Christmas Tree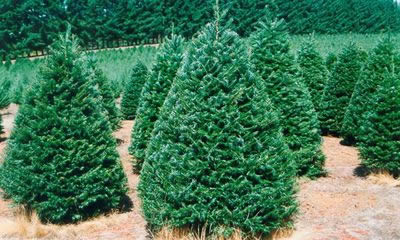 The Grand Fir (abies grandis) is one of the tallest firs. It grows from British Columbia inland to Montana and south into northern California. The Grand Fir Christmas tree produces a beautiful, thick foliaged and is known for its strong fragrance. The undersides of the branches are silver, presenting a festive tree for decoration.
Another traditional tree, the Grand Fir variety is gaining in popularity. Having a clean profile and durable character, this species is appealing to families appreciating simpler times.
Grand Fir Key Benefits
Beautiful, thick foliage with a strong fragrance
Tolerant of cold climates
Retailers appreciate the Grand Firs keepability and tolerance to transport
Lustrous, shiny, dark green needles, 1 to 1-1/2 inches long in two distinct rows
Grand Fir Christmas Tree Order Information
Available in sizes from 5 feet (table top) to 8 feet.