Proper Tree Care for Your Real Christmas Tree
We've outlined some basic tips to ensure you get the most out of your Holiday Christmas tree.
Start with a stable tree stand that will hold your tree without tipping and provide enough water ( 1 quart of water per inch of stem diameter 1 ).
Clear a space large enough to handle the diameter of your tree and stay away from heat sources.
For trees that have been cut longer than 4 hours, make a fresh cut of about a ½" disk from the base of the trunk for water uptake.
Secure the tree in the stand making sure it is straight and add water.
Water temperature doesn't matter and no additives are needed.
The tree will require a lot of water initially, so make sure there is plenty of water for uptake.
Recycling Your Real Christmas Tree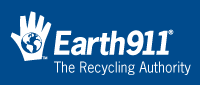 Real trees are a renewable, recyclable resource providing benefits to the environment. The plantation-grown Holiday trees decompose in landfills and quickly replenish soil nutrients. There is also a growing trend of recycling Christmas trees where the trees are turned into mulch for gardens and other uses. Find a Christmas tree recycling center near you.